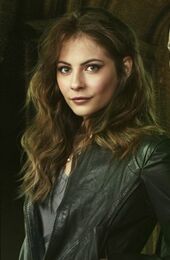 Full Name: Elisabeth Edmundia Maria Julissa
Born: September 2, 1994
Parents:
HRH Prince Edmund, Duke of Dover (father)
HRH Princess Julissa of Savoy (mother)
Queen Dowager Helena of Chandolina (adoptive mother)
Siblings:
HRH Prince George, Duke of Dover (October 31, 1987 -        (half - brother, paternal)
HRH Prince Christian of The Netherlands (March 9, 1998 -
HRH Prince Henrick of The Netherlands (August 14, 2002 -
HM King Frederick VII of Chandolina (October 2, 1987 -  (adoptive half-brother, maternal)
HRH Prince Philip, The Hereditary Prince of Chandolina (August 9, 1991 -  (adoptive half-brother, maternal)
Julia Harris (January 28, 1989 -  (half-sister, paternal)
Royal Titles:
HRH Princess Elisabeth of Dover (September 2, 1994 -
Ad blocker interference detected!
Wikia is a free-to-use site that makes money from advertising. We have a modified experience for viewers using ad blockers

Wikia is not accessible if you've made further modifications. Remove the custom ad blocker rule(s) and the page will load as expected.